I'm painting something for art. Here is a preview of it. It's not finished yet... Also, if anyone knows who took the original photo (it's of Jhonen Vasquez by the way) please tell me so I can credit them for it. I'm not selling it or anything... but I'd still like to know. I love the way this picture was taken.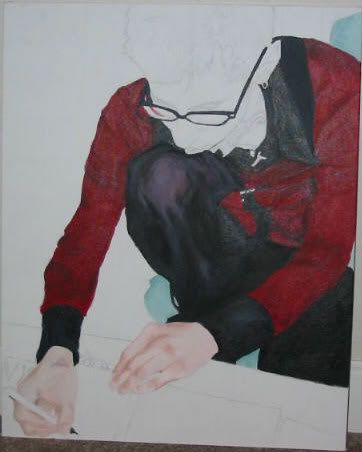 Medium: Acrylics
Current time count: About 14 hours.
Artists rating: Pretty annoyed with it.